Funded Phd Research
Tong (Joy) Lu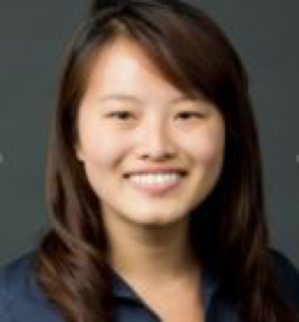 From Web to Wardrobe: Consumption Patterns in Online Apparel Retail
Marketing Department; Faculty Adviser: J. Wesley Hutchinson
In clothing retail, consumers have to make important tradeoffs between online convenience and being able to try on the clothes in-store. It is important for retailers to understand these tradeoffs, as well as differences in consumer behavior when shopping in-store versus online, including the way consumers search for items and the effects of different consumption goals.
Our first objective is to identify differences in consumer search patterns and strategies online and in-store, which can be studied by observing attention paid to different product attributes, micro-level website and in-store navigation, and response to promotions. Behavioral differences can be identified using eye tracking and cursor tracking data collected from online lab experiments, and mobile eye tracking glasses that can be worn during analogous in-store field experiments. Knowing these differences will help clothing retailers develop ways to improve customer experiences when choosing between shopping in-store versus online, including more informative and interactive website designs and more efficient in-store layouts.
Next we want to understand how shopping behavior is affected by different consumption goals, specifically those classified as hedonic versus utilitarian. We will observe how goals affect the way customers build consideration sets online and in-store, and how they respond to online product reviews and recommendations. Understanding the impact of consumption goals can help retailers effectively target promotions, design loyalty programs, and introduce new products that cater to the different consumption goals of potential customers.
Publications
 Lu, Joy, and J. Wesley Hutchinson (2017), "Split-Second Decisions During Online Information Search: Static vs. Dynamic Decision Thresholds for Making the First Click," Working Paper. https://faculty.wharton.upenn.edu/wp-content/uploads/2017/06/Lu_Hutchinson_2017_SplitSecond.pdf   
Lu, Joy and Liangbin Yang (2017), "Keep Winning or Stop Losing? The Effect of Consumption Outcomes on Variety-Seeking in Online Video Games," Working Paper, https://faculty.wharton.upenn.edu/wp-content/uploads/2017/07/Lu_Yang_WP_2017.pdf
Lu, Tong (Joy), Eric T. Bradlow and J. Wesley Hutchinson (2017), "Binge Consumption of Online Content," Working Paper, https://faculty.wharton.upenn.edu/wp-content/uploads/2017/07/Lu_Bradlow_Hutchinson_WP_2017.pdf