We bring together a network of retail leaders, founders, faculty, and students to dialogue and debate the opportunities and challenges around trending topics that impact retail today.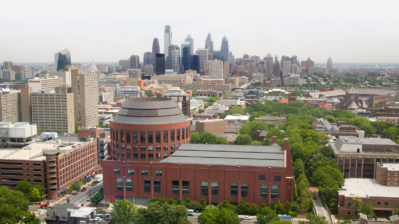 The Jay H. Baker Retailing Center, established in 2002, is an interdisciplinary industry research center at the Wharton School of the University of Pennsylvania. Our mission is to be the global leader in retail knowledge and education. We accomplish this by:
Creating knowledge and thought leadership by facilitating research used for industry applications;
Engaging industry leaders and academicians to disseminate knowledge and participate in Center activities;
Sponsoring student and alumni events and activities;
Developing curriculum, course offerings, and career advisory services for all University of Pennsylvania students.
The Center was established in 2002 through the generous gift of Patty and Jay Baker (W'56), former President and Director of the Kohl's Corporation. The Center's board members are leaders from globally recognized omnichannel and direct-to-consumer retailers.