Students
Throughout the year, the Center hosts many student events and activities, in addition to providing support to student-run clubs.
The Center's events and activities are open to Penn students. Our signature events include the Executive Speaker Series, a Lunchtime Speaker Series, leadership lectures, in-class speakers, and fireside chats. The Executive-in-Residence program invites retail leaders to come to campus one to two days per month. They provide one-on-one student coaching and conduct small group student sessions.
This year, we hosted our first-ever Ideathon, a high-stakes case-competition where Penn students were challenged to come up with creative solutions for a global brand in less than 24 hours.
The Center also provides course and advisory career guidance to undergraduates and MBA students interested in retail and retail-related careers. We facilitate introductions to industry leaders and assist student-run clubs and events such as Penn Fashion Week and the MBA Retail Conference.
Annual Student Programs & Events
Annual Student Career Advising Sessions

Annual Placement in Internships and Full Time Positions
Annual Attended Programs & Events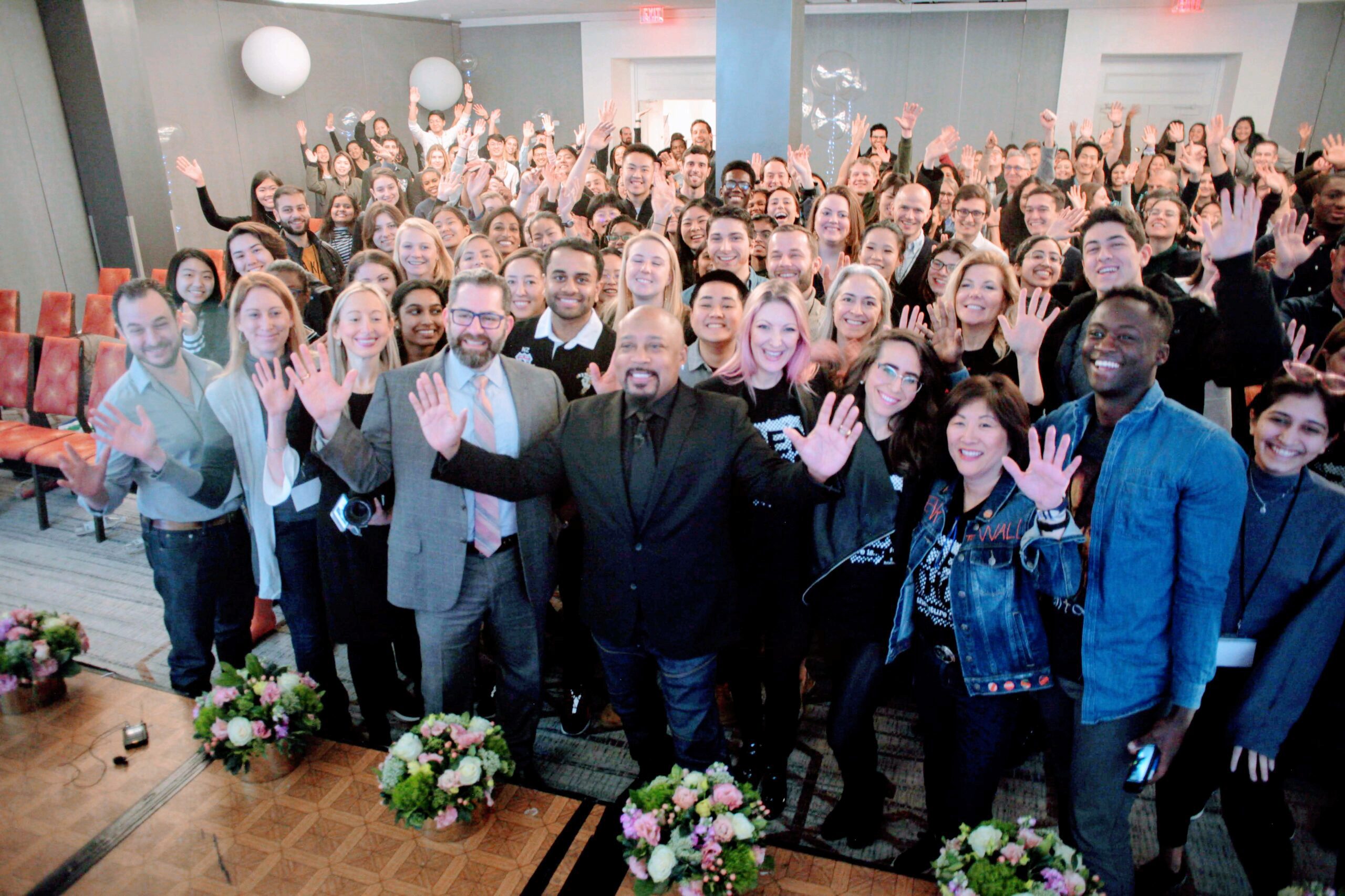 Daymond John aka "The People's Shark"
This was the inaugural year for the Ideathon. On January 24th, close to 200 Penn students hacked their way through a 24/7 case-competition. This year's event partner, Ralph Lauren Corporation, tasked student teams with three retail business challenges. Students burned the midnight oil to strategize and create their three-minute pitch presentations. Daymond John, aka "The People's Shark," of Shark Tank fame and the founder of the renowned $6 billion FUBU clothing brand, was on-hand to inspire.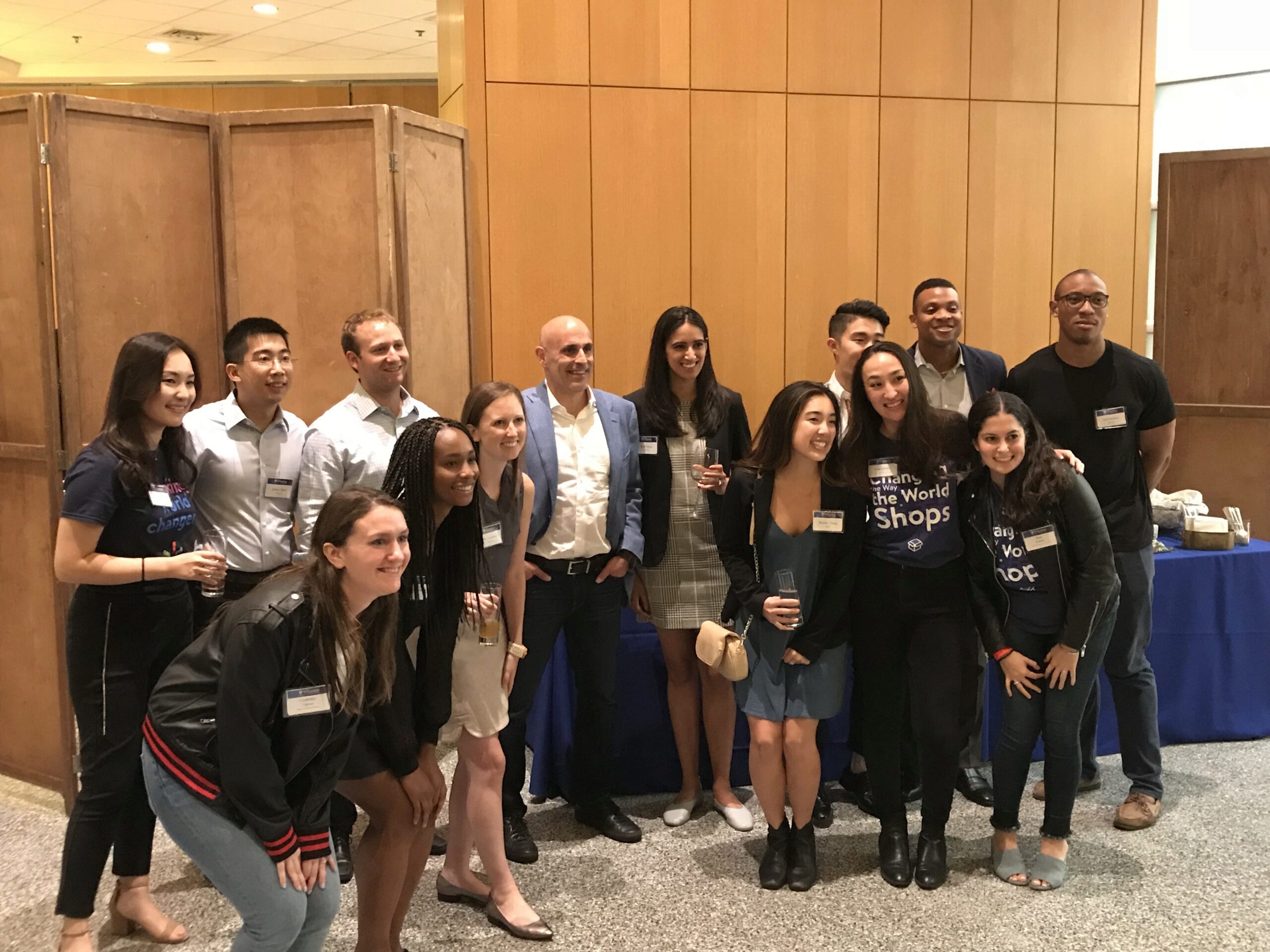 Students and Marc Lore, President, CEO, Walmart eCommerce U.S.
Baker Executive Speaker Series
This program provides students with a unique opportunity to meet with globally recognized retail leaders and founders. The discussion format is highly interactive. Students gain tremendous insight and first hand knowledge of the retailing industry. It is also an opportunity for students to hear about different retail-related career paths.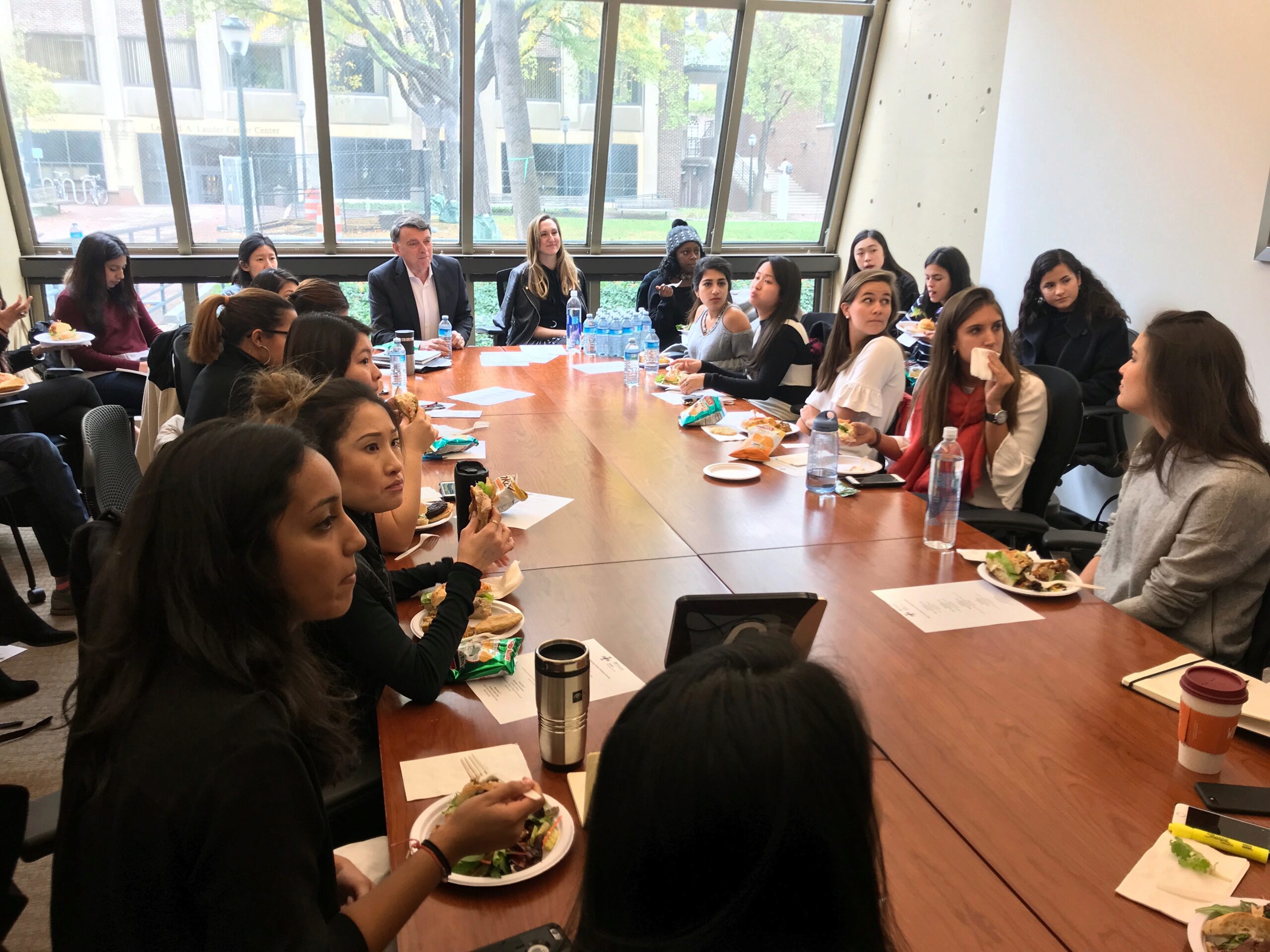 Students at lunch with Linz Shelton, former Global Socia Media Director, Michael Kors;
Head of Social Media, THE YES
We invite students to attend lunchtime discussions with senior-level retail leaders. The format allows for smaller group discussions of about 20 students. These informal sessions provide students with the opportunity to learn about the day-to-day operations of a retail business and different career paths.
Upcoming Student Events
The Baker Retailing Center organizes events to educate students and facilitate connections to retail leaders and founders.
The Ideathon was not about the presentation, but more so about the process of learning in the last 24 hours.

Read more

The Baker Retailing Center has created a community of Retail-oriented students, faculty, and staff that I can reach out to about both professional and personal topics.

Read more

Through talks facilitated by Baker events, I have been able to gain a better understanding of the complexity of the space so that I can hone in on areas of interest and impact in both my coursework and career.

Read more