Funded Phd Research
Joseph Xu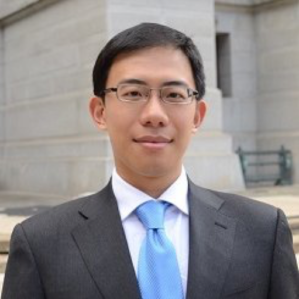 The Value of Rapid Delivery in Omni-channel Retailing
Operations and Information Management Department; Faculty Adviser: Marshall Fisher
This research explores the interaction between local offline retail and e-commerce from a supply chain and operations as well as pricing and promotions perspective, which makes the insight interesting especially to omni-channel retailers. It addresses two questions: how do offline operations such as product delivery affect customer responses in online retail stores, and how do online strategies such as promotions affect customers' offline behavior and ultimately offline operations?
The project analyzes online transaction-level retail sales and operations data from a mid-cap U.S. apparel retailer with domestic sales. The data contains detailed information on order quantity, order destination, shipping fee and promotions over a recent 18-month period, as well as information on two major changes during the study period, which will be accounted for: the opening of a new fulfillment center, which resulted in shorter delivery lead time in some geographies, and a new free shipping policy for orders over $50.
Initial analyses have shown a positive effect on revenue when the actual–not the promised–delivery time was shortened by adding a fulfillment center. Thus, offline operations such as last-mile logistics can create significant competitive advantage for online retailers as customers value service features such as delivery speed. Another preliminary finding is that customers are more likely to return products when given free shipping, and they prefer to process returns at brick-and-mortar stores rather than shipping items back. This suggests the potential for alternative online shipping methods such as buy-online-pick-up-at-store program to help retailers reduce both outbound and inbound shipping cost.
Presentations
Consortium for Operations Excellence in Retailing, Philadelphia, PA, June 2014
INFORMS Annual Meeting, San Francisco, CA, November 2014