Funded Phd Research
Fei Gao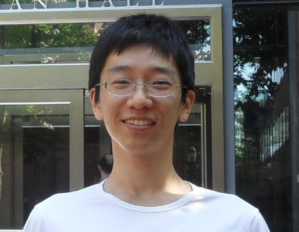 Omni-Channel Pricing and Inventory Management
Operations and Information Management Department; Faculty Adviser: Xuanming Su
In the omni-channel era, consumers can make a purchase online and then pick up orders in a nearby store, thanks to the new buy-online-and-pick up-in-store (BOPS) delivery option offered by many retailers. Meanwhile, with the help of mobile technology, more and more consumers engage in "showrooming," i.e., they examine merchandise in a traditional brick-and-mortar store, but then search and purchase online for a lower price instead.
The project seeks to evaluate the effectiveness of BOPS and investigate the optimal way to implement this delivery option. Moreover, another goal of this research project is to examine the impacts of customer showrooming behavior on retailer's channel operations and study ways to help retailers make better use of such consumer behavior.
We build two stylized models of omni-channel management to study the implementation of BOPS and the effects of customer showrooming, respectively. Through this research project, we hope to provide practical guidelines for retailers as to how to design delivery options such as BOPS, and how to set prices and inventory levels in both online and offline channels, given the fact that customers are getting more and more used to omni-channel shopping.
In this research project, our goal is to build the theory, which we hope to test using empirical data in the future.