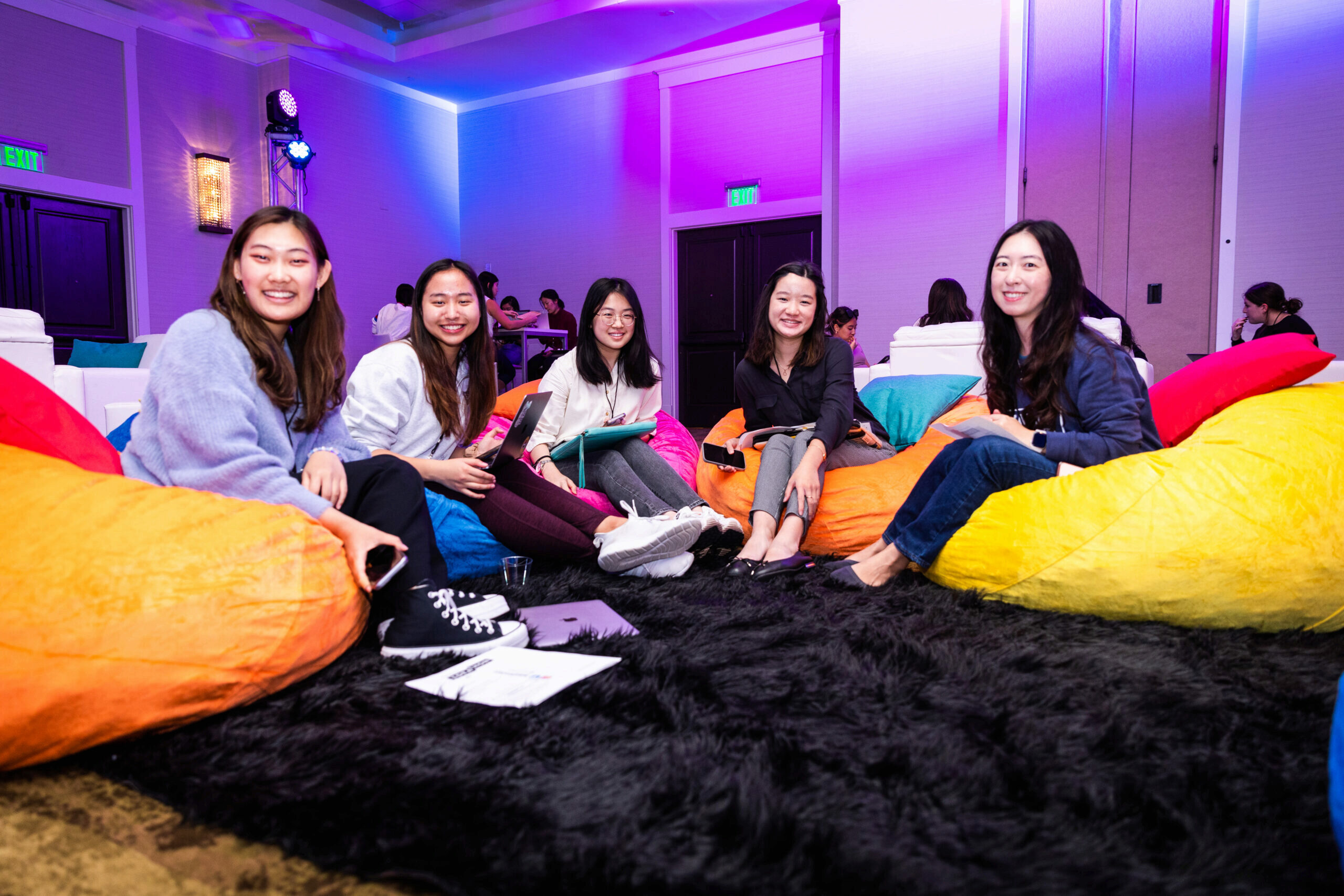 by Anoushka Ambavanekar
Walking into the pink and blue lit conference room at the Inn at Penn, I had no idea what to expect. I signed up for the Ideathon knowing it was business-related, but that was the extent of my knowledge. I soon discovered that it was a case challenge, spread out over 24 hours like a hackathon. I prepared for a long night of work. Instead, I was met with VR games, a ping-pong table, a DJ, and an ice cream sundae bar! My original assumption wasn't wrong – problem-solving through the case was hard work, and it took nearly all night – but it was incredibly fun, too.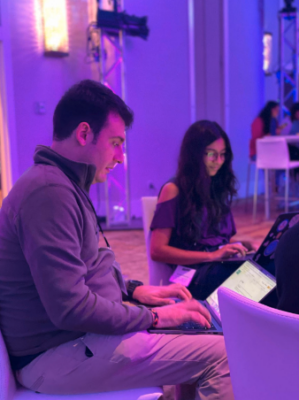 I entered the Ideathon alone, while some people came in with a pre-formed team. Despite not previously knowing any of my team members, we bonded quickly and easily through the night. When we were working, we'd stick post-it notes all over the windows and throw out any idea we had. We consulted with each of the mentors, many of whom were CEOs and VPs of their company. It was a crazy experience getting to talk to such accomplished professionals about our ideas and getting feedback that really shaped our project. We'd take breaks in between work to play games, hang out on the bean bags, and grab candy from the endless supply of candy bowls – my favorite part!
Finally, it was time to present. After a quick breakfast, and our 20th rehearsal, we sat down for presentations.
Team after te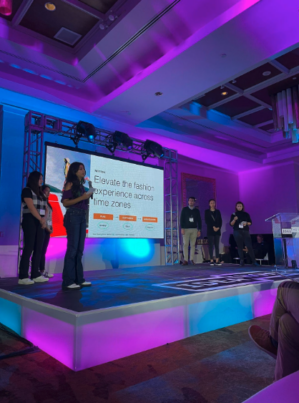 am presented, each idea so unique and well-thought out. Some presentations had amazing graphic design and samples of their proposed apps or products. Watching the presentations blew me away. The amount of creativity and work people were able to come up with in just 24 hours was astounding. Then, it was my team's turn. Presenting in front of all of the teams and judges was terrifying, but also exhilarating. It was an amazing feeling to be able to talk about all of the cool work we did over the last 24 hours. I was so proud of our presentation, which was designed with a lot of help from the amazing Integrated Product Design students on my team.
As I walked back home, ready to take a long nap, I was already thinking about next year. Who will the sponsor be? Who should I ask to join my team? What kind of problems will we get to solve? I've never had an experience quite like the Ideathon. Twenty-four hours filled with games, music, problem-solving, and mentorship from some of the largest retailers in the world isn't something you can find anywhere else. This was my first year doing the Baker Ideathon, but it will certainly not be my last!