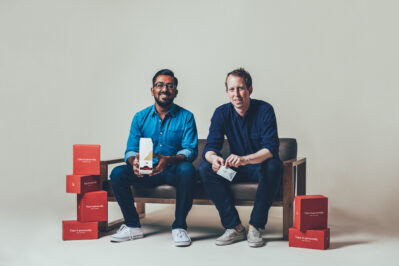 Craig Elbert is the Co-Founder and CEO of Care/of, holding this position since November of 2015, for a total of 7 years. Previously, Craig served as the Vice President of Marketing for Bonobos from March 2012 to November 2015, where he first served as the Director of Finance and Analytics and soon after serving as the Vice President of Finance and Analytics. A two-time Ivy League graduate, Craig received his BA in English and Economics from Dartmouth College, later on receiving his MBA from Penn's own The Wharton School.
Care/of strives to streamline the purchase of vitamins and supplements through personalized and research-backed vitamin plans based on data collected through individualized quizzes. Using their Care/of app, subscribers track their progress and daily routines so that Care/of can adapt their vitamins plans and meet the subscribers evolving needs.
Insight from Craig:
Oftentimes when it comes to starting a business I feel that it's easy to get stuck on little details… but you just need to start making something and putting one foot in front of the other—take some action and get a product out there. You only get to launch once.