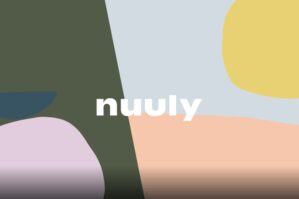 Kim Gallagher, Director of Marketing and Customer Success, nuuly
Nuuly Rent is a subscription clothing rental business under the URBN umbrella.
With Nuuly Rent, customers can rent any six items every month for a flat fee of $88. Shipping and returns are free, and customers aren't responsible for laundry or repairs. They also have the option to buy any of the clothing they rent.
Nuuly Thrift is a community resale platform for all types of clothing. Customers who sell on Nuuly Thrift can either get paid to their bank account or in Nuuly Cash, which is worth 10% more on Nuuly Thrift itself and for other URBN brands.
Asked about the competitive landscape in the rental market, Gallagher's response was, "Honestly, in rental, there isn't a ton of competition right now. It's still a newer market." She mentioned Rent the Runway but said their target audience is somewhat different. She also highlighted some of Nuuly's strengths: "a fun and engaging brand voice," and "a compelling value proposition at six items for $88."
Moreover, Nuuly benefits greatly from being part of the URBN group, she said. "We design a lot of clothes ourselves, so we have clothes from Anthropologie, Free People, and Urban Outfitters as part of our assortment. We also buy from hundreds of other brands, but those brands being anchors… that we can get at cost, is a pretty big advantage."
It's well established that rental and resale businesses like Nuuly help the environment, keeping garments in circulation and out of landfills longer. The $2.5 trillion fashion industry is one of the biggest polluters, according to CNBC. But beyond Nuuly's business model, Gallagher is proud of the additional efforts her firm makes toward sustainability. For example, instead of polybags for shipping, the company uses recycled plastic containers that can be reused multiple times and are sanitized between customers. Moreover, Nuuly donates 1% of its revenue to Stripe Climate, which is focused on removing carbon from the atmosphere.