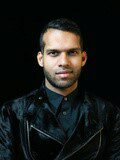 After almost a decade in Big Tech, where he had led marketing and buying teams at Amazon, Raja Ghanta (W'10) wanted pursue his passion for craft and social impact. As VP of Growth and Special Projects at Chanakya International, Raja owns business development and artistic partnerships. Chanakya is a leader in the craft space, supplying couturiers and luxury houses worldwide in crafts such as hand embroidery and textile manipulation, used to inspire and as a part of seasonal runway and home collections. Key partners include Gucci, Fendi & Prada.
Raja has helped elevate craft excellence through the NGO Chanakya School. The School's mission is twofold: to innovate and educate. The School explores material innovations via collaborations with leading artists such as Judy Chicago, with work featured at leading cultural institutions such as the Brooklyn Museum of Art. To preserve traditions and craft's cultural legacy, the School educates a new generation of master craftspeople.  Since 2017, the School has educated women in inner-city Mumbai on several hundred craft techniques- free of charge, fostering both communities and forums for self-expression.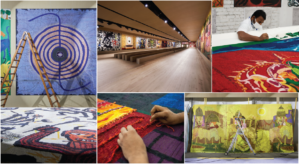 Works created in collaboration with the Chanakya School and artists Manu & Madhvi Parekh were displayed at the Musee Rodin on the occasion of the Spring-Summer 2022 Dior Haute Couture show. These works blend fine art and craft excellence, requiring over 250,000 hours of handwork by 300 artisans to complete. Based in NYC, Raja is excited for the next chapter of Chanakya and craft at large with immersive retail and artistic partnerships planned for the School.