Douglas Baldasare, CEO & Founder, ChargeItSpot /ARC Mobile Device Management Solution
Like everyone else, Doug Baldasare would become annoyed when his phone died at inconvenient times. But instead of just complaining, he came up with a solution. Thus ChargeItSpot, the mobile phone charging station, was born.
Today the company is the leading provider of phone charging stations for retailers and brands. Doug's technology has been deployed in 42 states and four countries, serving retail giants including Target, Nordstrom, Gap, TJX, Under Armour, and Bloomingdale's.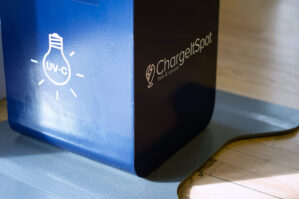 Doug created ChargeItSpot while earning his Wharton MBA, graduating in 2012. Prior to Wharton, he was an executive at The NewsMarket, a digital marketing firm, where he served as director of sales in London, selling to Global 500 companies across Europe.
Speaking in a Fox Business interview, Doug explained that the service is free for shoppers. The benefit for retailers is that shoppers spend twice as much time in the store, and spend 47% more money at checkout. In 2020 in response to the pandemic, ChargeItSpot developed and launched UV-C sanitizing technology to promote health and safety in retail settings.
Doug commented about the growth of his business, "It took us four years to charge our first million phones, and now we're charging a million phones every hundred days."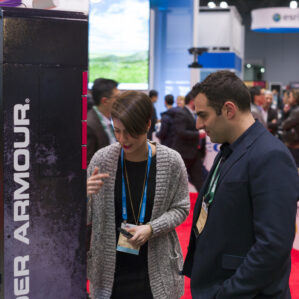 Doug has received an American Marketing Association Award for Excellence. He is a regular guest lecturer at Wharton and a contributor to The Huffington Post, AdAge, and Luxury Daily.
Learn more about ChargeItSpot here:
https://chargeitspot.com/buzz/
https://vimeo.com/376353770/9a3f2f8054