Executive Speaker Series and Lunchtime Speaker Series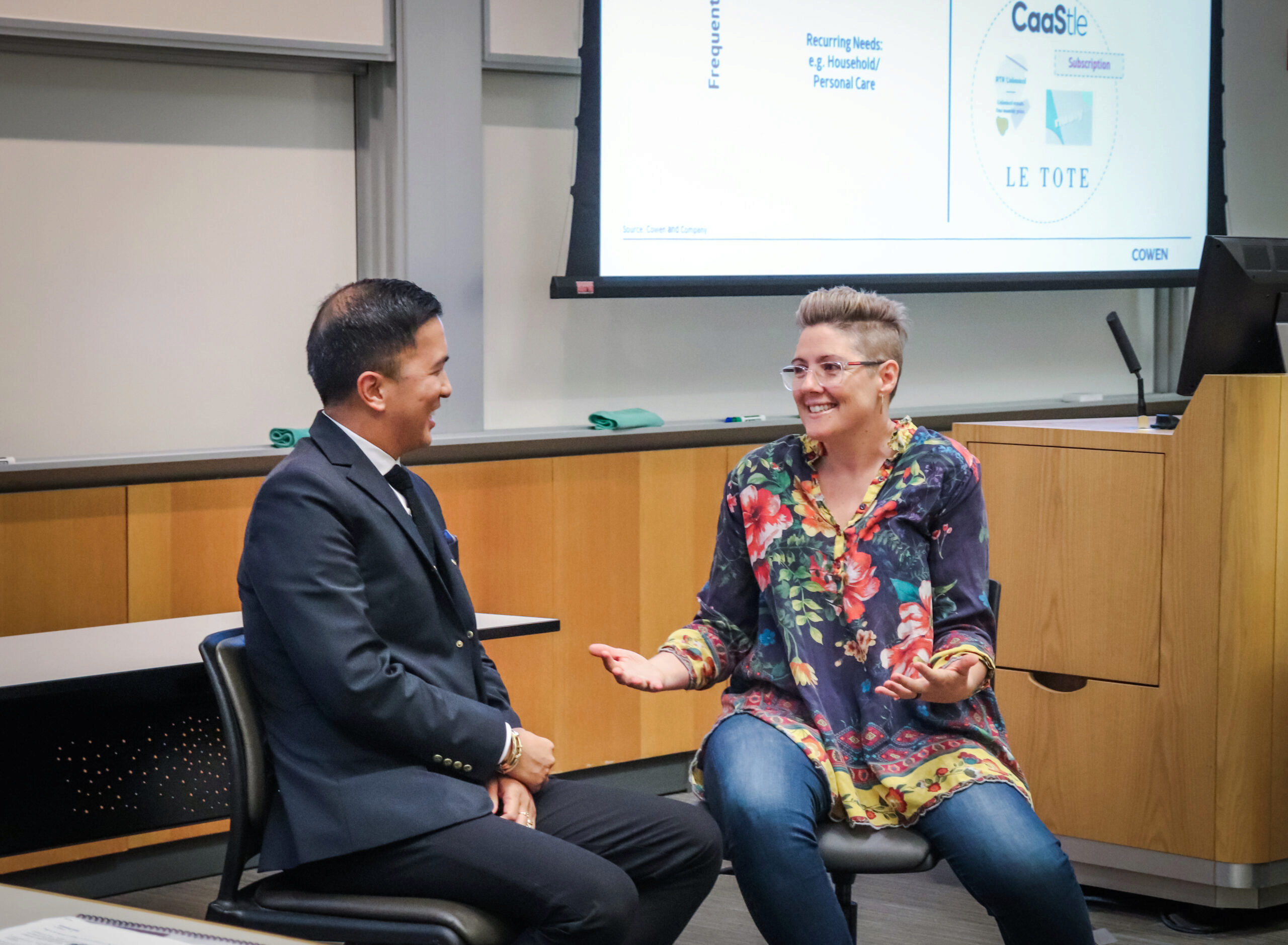 Oliver Chen (WG06), Managing Director, Cowen and Company, and Christine Hunsicker, Founder CEO, CaaStle
Baker Executive Speaker Series
This program provides Penn students with a unique opportunity to interact with retail leaders and founders to gain crucial insights into industry trends and strategies for running a retail business. Some of the discussion topics have included concept-positioning, product development, sales and marketing, the role of social media, e-commerce, technology-enabled retailing, and supply chain dynamics.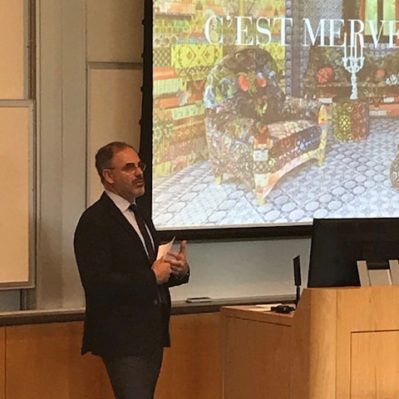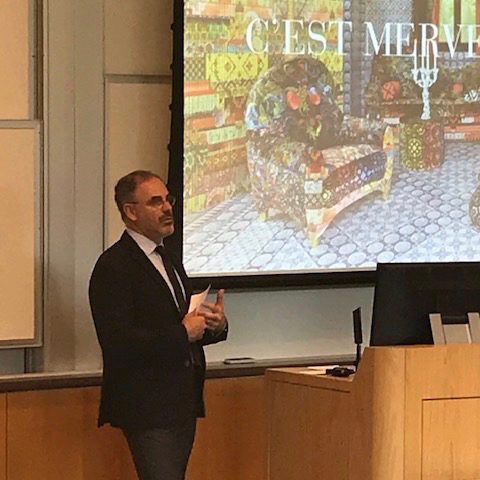 Nicolas Topiol (WG91), CEO
Christian Lacroix SNC
Lunchtime Speaker Series
During the academic year, the Center hosts lunchtime discussions where students can meet with retail leaders and founders to hear about the day-to-day operational aspects of running retail-related businesses. It's also an opportunity for students to learn about different career paths in the retailing industry.
Past Executive Speaker Series Guests
Laura Alber (C90), President, CEO, Williams-Sonoma, Inc.
Oliver Chen (WG06), Managing Director, Retail and Luxury Sector Head, Cowen and Company
K.K. Chua, President, Asia Pacific, Mary Kay Cosmetics, Inc.
Raissa Gerona, Chief Brand Officer, REVOLVE
Kara Goldin, Founder, CEO, Hint Inc.
Christine Hunsicker, Founder, CEO, CaaStle
Rebecca Minkoff, Founder, Designer, REBECCA MINKOFF
Adam Ross (WG06), Co-Founder, CEO, Heydey
Steven Silverstein (WG85), President, CEO Spencer Spirit Holdings, Inc.
Jeff Goethals, SVP Operations, Ross Stores, Inc.
Beth Kaplan (W80, WG81), Director at Rent the Runway, Crocs, Care/of, Framebridge
Richard Kestenbaum, Partner, Triangle Capital LLC
Baldo LaRussa, VP Retail, Jimmy Choo
Fernando Machado, former Global Chief Marketing Officer, Burger King Corporation; Global Chief Marketing Officer, Restaurant Brands International
Kesone Phimmasone, VP Online Analytics for Estée Lauder Companies
Linz Shelton, former Global Social Media Director, Michael Kors; Head of Social Media, THE YES
Bob Sherwin, VP, Head of Marketing, Wayfair LLC