News
Op-Ed: Retailers are Upping Their Content Game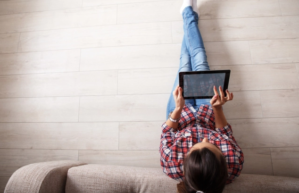 RETAILERS ARE UPPING THEIR CONTENT GAME
Brands like REI, Sephora and Away have raised the bar for producing scroll-stopping content. What's next?
by Thomas S. Robertson | Academic Director of the Baker Retailing Center at the Wharton School of the University of Pennsylvania
It's nice to live in a world where I can watch, hear or read anything I want, whenever and wherever I like, virtually ad-free. I can fast forward through podcast commercial breaks, mute video pre-roll, and install ad blockers on my browser.
It's part of the reason why I've become so fascinated by retailers who have managed to break through the walls we've all erected in our own little corners of the Internet. In an effort to combat this new ad-free reality, most retailers have gone all in on the content game. They're investing significant resources in producing things that look exactly like what their fans are reading, watching and experiencing anyway.