News
Denise Incandela, Walmart.com Exec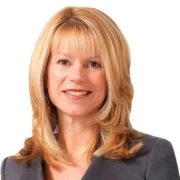 Denise Incandela – What she's learned from 20 years in the fashion industry.
"It's kind of funny—if you'd asked me growing up what I would be doing, I would have assumed it would be finance. I was a finance undergrad, a finance MBA," says Denise Incandela, who's worked at Saks Fifth Avenue and Ralph Lauren and now is the head of fashion e-commerce at walmart.com, focusing on elevating its in-house offerings to compete with the Targets and Amazons through in-house lines and collaborations with celebrities like Sofia Vergara.
For a while that was it. But then fashion came calling.