Baker Executive Speakers Series – Kara Goldin, Founder, CEO, Hint Inc.
October 21, 2020
Wednesday, October 21 | 12:00 PM - 1:00 PM
EDT
Meet Kara Goldin, Founder & CEO of Hint Inc. Born in San Francisco, Hint Inc. was founded in 2005 by entrepreneur Kara Goldin. It started as a healthy lifestyle brand best known for its flagship product, hint water – a delicious, unsweetened flavored water. Kara started the company with a simple idea: to make water that tastes great. To do away with all the sugar and diet sweeteners. And to give her family and friends something better that they would love.
Today, Hint Inc. is going beyond water to give people better, healthier experiences that they can truly enjoy and share. In 2017, Kara introduced hint sunscreen, an SPF 30 sunscreen mist that's enhanced with the same essences used in hint water. Here from Kara herself about her entrepreneurial journey.
Her new book, Undaunted, is set to release on October 20th 2020, and chronicles Goldin's journey to becoming a successful entrepreneur.
This event is open to all Penn undergraduate and graduate students. Register here.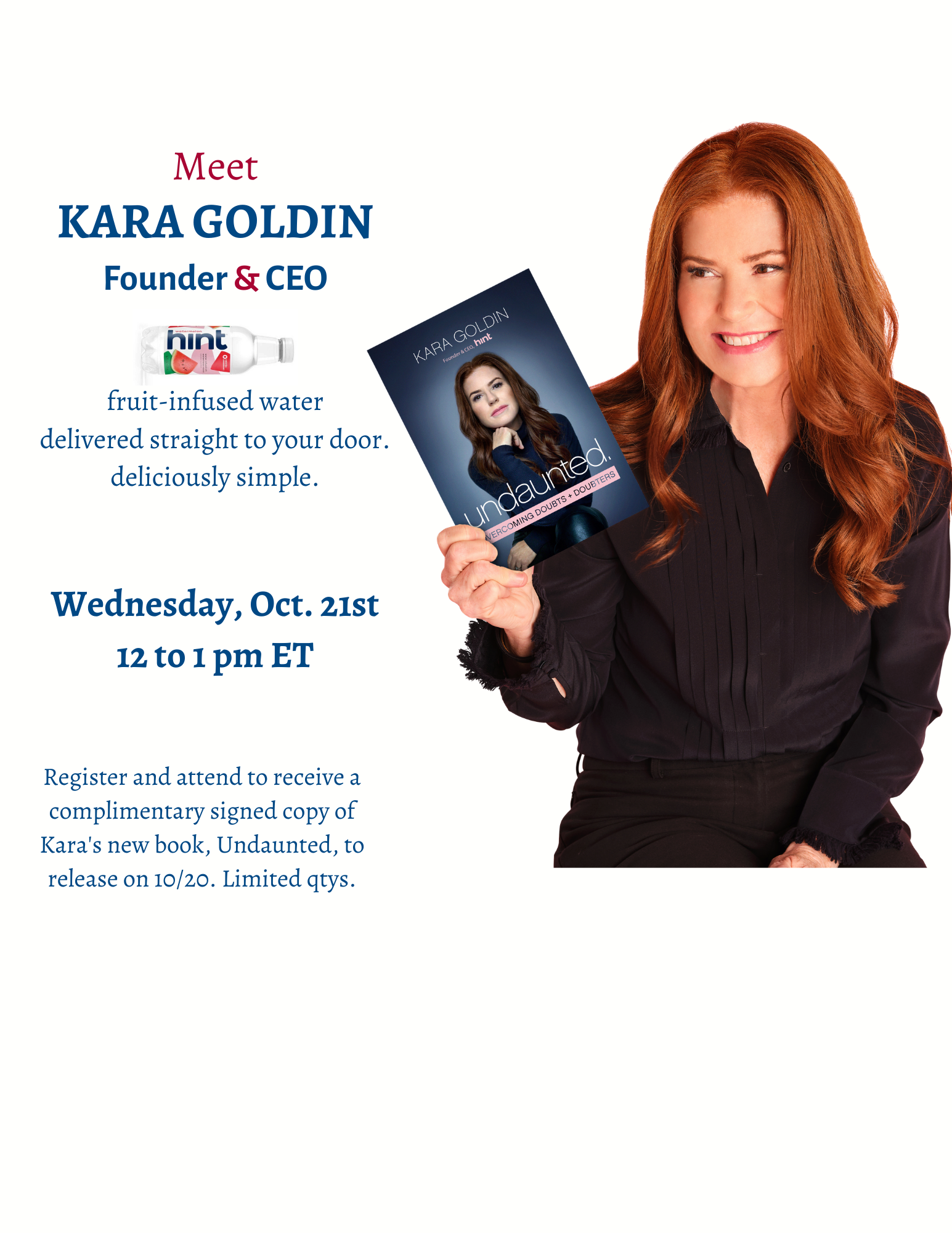 Details
Date: Wednesday, October 21
Time: 12:00 PM - 1:00 PM

EDT